8 Critical Things Millennial Fresh Graduates Need for a Competitive Job Market
Adjusting from college life to professional life is not easy. There is still a big transition into full blown adult mode even though you're on your own in school, and probably had an internship along the way. In order to make this transition easier, the following 8 critical things will help millennial fresh graduates get ready for real life.
Professional Brand တစ်ခု ဘယ်လိုတည်ဆောက်မလဲ?
Being Professional: Preparing Ourselves for Success ဆိုတဲ့ခေါင်းစဉ်နဲ့ 2017 Business and Success Summit မှာ ပြောဖြစ်ခဲ့ပါတယ်။
Professional ဆိုတဲ့စကားလုံးကို ဒီခေတ်မှာ အလွန်သုံးကြပါတယ်။ ဒီလူက Pro ဖြစ်တယ်။ Pro ဆန်တယ် စသဖြင့် အသိအမှတ်ပြုတဲ့အနေနဲ့ ပြောလေ့ရှိသလို Pro မဆန်ဘူးဆိုပြီးလည်း ရှုံ့ချလေ့ရှိပါတယ်။
တလောက ကျွန်မနဲ့ လုံးဝ မသိ၊ မမြင်ဖူး၊ ကျွန်မထက်နည်းနည်းပဲငယ်မယ့် အမျိုးသမီးလေးတစ်ယောက် ကျွန်မ Page ကို မက်ဆေ့ပို့လာပါတယ်။ သူ့ကိုယ်သူ သတ်သေချင်နေတာတစ်နှစ်လောက်ကြာပြီ.. ဘယ်လိုပဲ ကြိုးစားပေမယ့် အဆင်မပြေတော့ဘူး.. ဘဝကြီးကိုအဆုံးခံလိုက်တော့မယ်.. စသဖြင့်.. တော်တော်ကြီးကို ဆုံးဖြတ်ပြီးသားမို့လို့ လန့်သွားတာပါပဲ။
Personal Image နဲ့ Personal Brand: ဘယ်ဟာက ပိုအရေးကြီးသလဲ။
Image Consultant တစ်ယောက်အနေနဲ့ Personal Image နဲ့ Personal Brand ဘာကွာခြားလဲလို့ အမြဲအမေးခံရပါတယ်။ တကယ်တော့ ဒီနှစ်ခုက လုံးဝကို ကွဲပြားခြားနားတဲ့အရာနှစ်ခုပါ။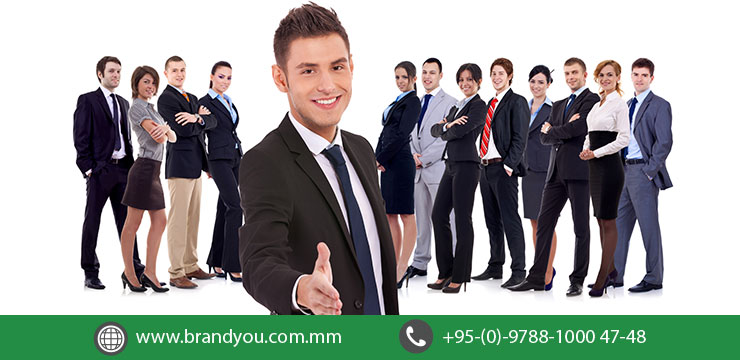 What are the Important Elements in Creating A Successful Personal Image?
To successfully gain the upper hand in today's fiercely competitive market, every element of your professional career and image must be honed to perfection. To help establish your credibility and trust among the people in your field, three main elements are fundamental in order to achieve a successful personal image: appearance, behaviour, and communication. In fact, these three aspects are crucial if you aim to manifest your personal goals and visions through your personal image.
Myanmar's First Image Training Company